The other night..I was chatting with one of my photography buds..Renee Oakenfull, who is a fantastic photographer..and a rocking designer of all things...check her
HERE
..Anyway, she was helping me..AGAIN..with some photoshop stuff. I made the comment that I wish that I could somehow repay her..for all the energy she puts into me..which is ..A LOT! I told her I'd send her a big box of American yums..and she said, "How fun..we'll so the same!!" Anyway, we got the kids involved..they were so excited they could hardly stand it..went shopping, packed it up..and shipped it away! We were both a bit surprised to find that it cost us nearly $60 to ship it..ACK~! The shipping costs nearly as much as the food...
Day after day, my kids asked...did it come yet..and according to her, hers did the same..Finally..the box arrived..it was better than Christmas...they COULD.NOT.WAIT!
Just snapped a few shots of them opening the box..SOOC of course..how I would have loved to spent an hour making them real pretty..but right now, it's just not going to happen...not stellar photography..but you can see the excitement on their faces..which is what it really is all about..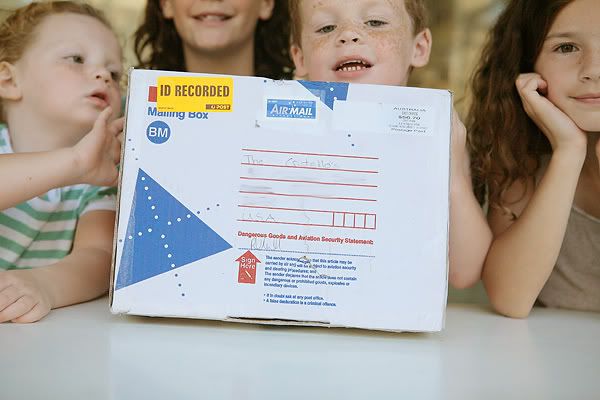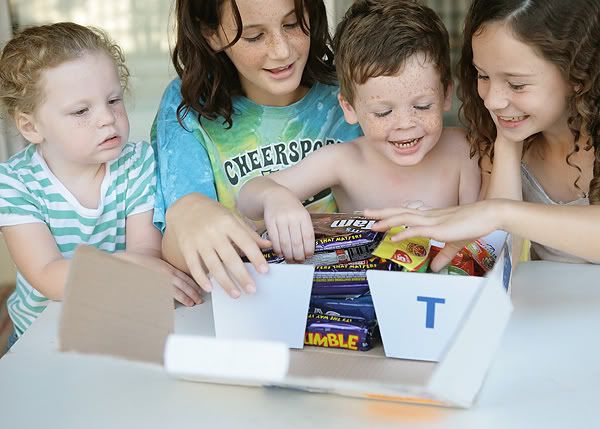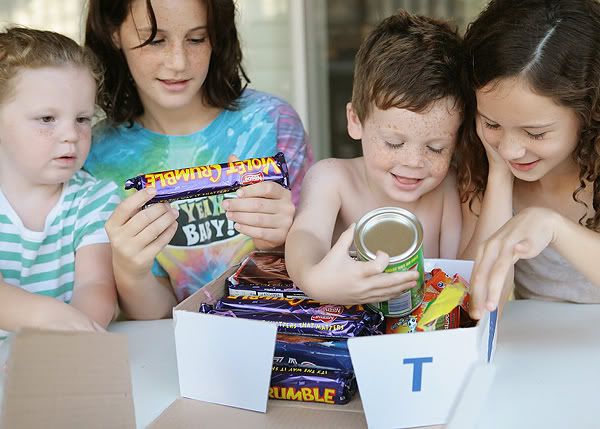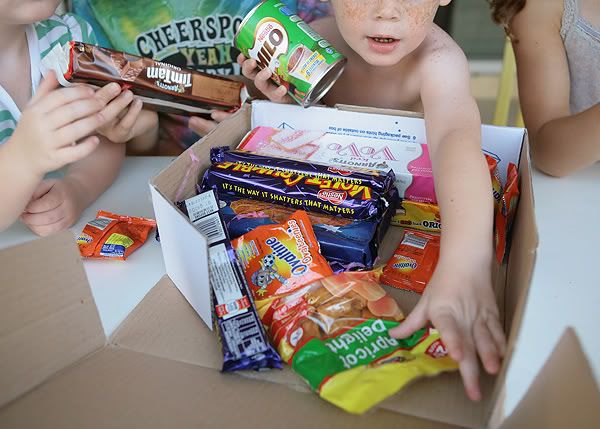 The Vegemite was SO funny...I knew what it was...but being that everything in the box was a sweet treat..Adler asumed that the Vegemite was too.. He popped it right into his mouth and took a squeeze..OMGosh..I was laughing so hard...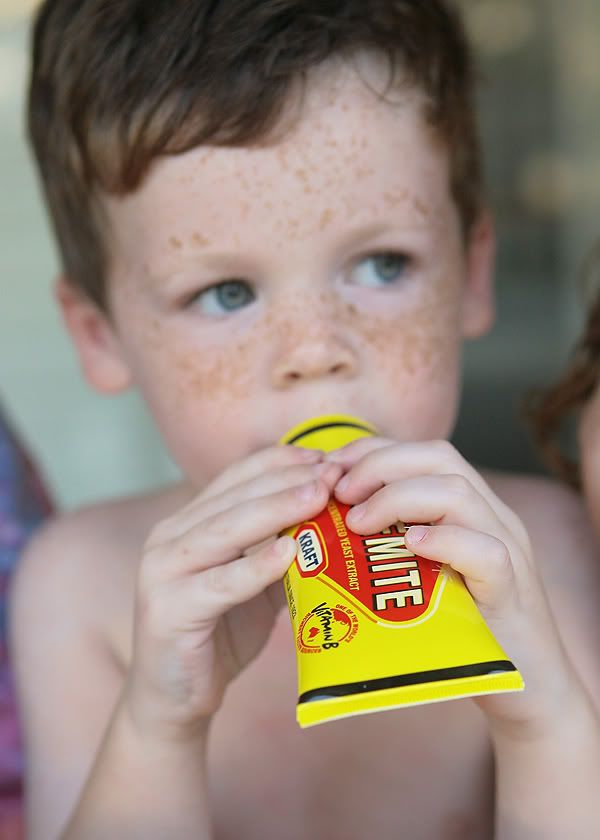 I'm thinking by the look on his face...he wasn't a big fan..
Now it was Sayler's turn..check out Adler..he just cracks me up..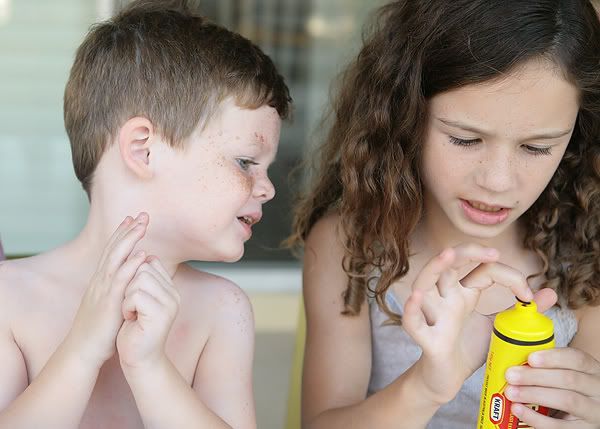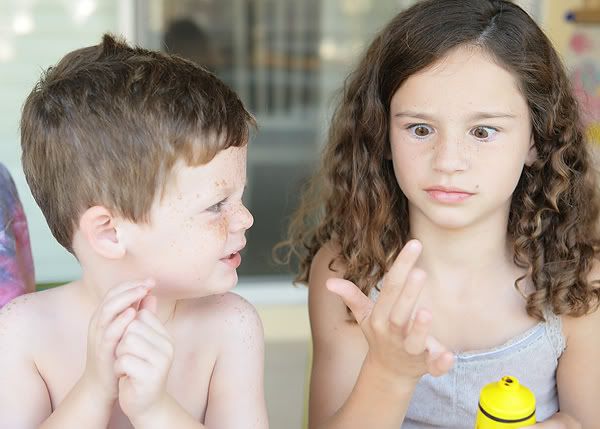 Thinking...Sayler's not loving it eihter...I talked with Renee today and she told us the proper way to eat Vegemite..on hot buttered toast...I'll give it a go in the morning..but thinking..hmmm...I'll let you know..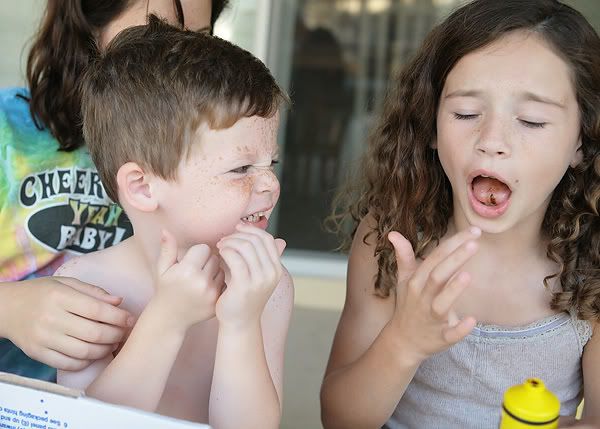 And Piper..not sure what's going on here..not loving the Tim Tam maybe? The others LOVED them..so yummy~!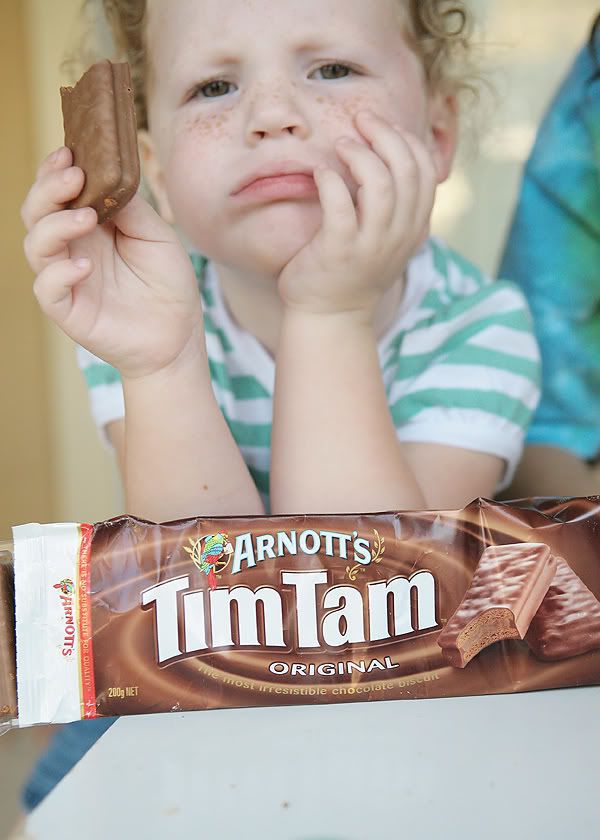 This was by far the favorite..we all LOVED it..the bag is GONE...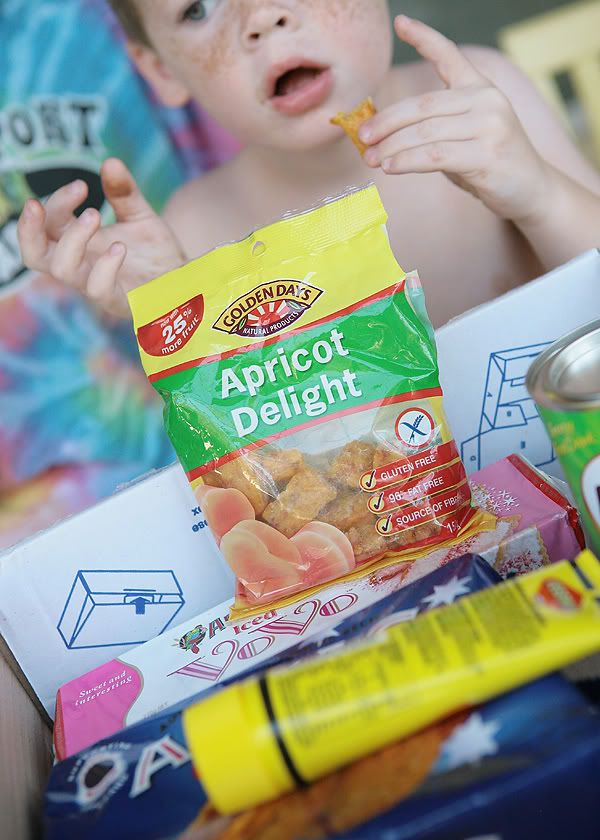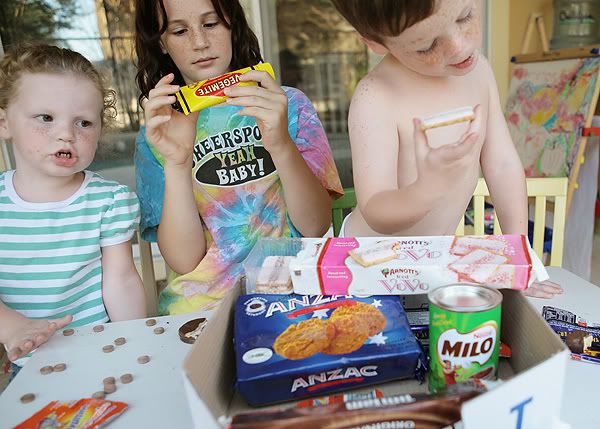 One of the things that Renee really wanted to try was a Twinkie...when we went to buy them..Sayler questioned me as to what a Twinkie was...because she had never had one either! We put a few in the box..and somehow...when her back was turned..her kids ate the Twinkies...all of them...she was so bummed! So Renee..I promise...soon, you'll get an entire box of Twinkies..all for you~!
Thanks so much for sending the stuff...Raygan was SO funny...putting all the little leftovers in little baggies..telling them...We'll never have this stuff again..so we need to pace ourselves...
From us to you...muwah...love you~!